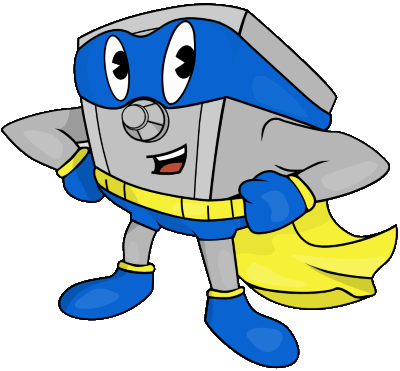 Making a claim
How to make a claim
You must register a claim under all sections by contacting the following company:
Travel Claims Facilities
1 Tower View, Kings Hill, West Malling, Kent, ME19 4UY
Tel: +44 (0) 203 829 6761
Please note: All claims must be notified as soon as it is reasonably practical after the event which causes you to submit a claim. Late notification of a claim may affect our acceptance of a claim or result in the amount we pay being reduced.
Lines are open Monday to Friday between 8.30am and 6pm. A claim form will be sent to you as soon as you tell them about your claim.
We will ask the claimant to complete a claim form and to provide at their own expense all reasonable and necessary evidence required by us to support a claim. If the information supplied is insufficient, we will identify the further information which is required. If we do not receive the information we need, we may reject the claim. For further details about claims, please refer to General conditions on pages 24 and 25.
To help us prevent fraudulent claims, we store your personal details on computer and we may transfer them to a centralised system. We keep this information in line with the conditions of the Data Protection Act.
View Policy Documents
Get a Quote Now
Medical and other emergencies
IN CASE OF A SERIOUS EMERGENCY please contact the 24hour emergency assistance service provided by Emergency Assistance Facilities on +44 (0) 203 829 6745
Call an ambulance using the local equivalent of a 999 number and then contact Emergency Assistance Facilities to offer you advice. We strongly suggest you put their telephone number +44 (0) 203 829 6745 into your mobile phone before you travel so that it is to hand if you need it. Get details of the hospital you are being taken to so that our Emergency Assistance Facilities doctor will be able to obtain a medical report at the earliest possible opportunity. You may need to pay the policy excess locally and ask the hospital to send the rest of their bills to Travel Claims Facilities at: 1 Tower View, Kings Hill, West Malling, Kent, ME19 4HA. Our appointed assistance service, Emergency Assistance Facilities will explain this to them and provide them with a faxed/email confirmation if necessary.
You will need to have some basic information for them to hand:
your telephone number in case you are cut off
patient's name, age and as much information about the medical situation as possible
name of the hospital, ward, treating doctor and telephone numbers if you have them
tell them that you have allsafe travel insurance, the policy number and the date it was bought
patient's UK GP contact details in case they need further medical information
Things to be aware of/remember:
your policy does not cover any costs of private medical treatment unless authorised by us.
NEVER give your passport to a clinic or hospital.
it is not always possible to return home immediately after discharge following injury or illness. You will be able to return home when the assistance service considers it safe, in conjunction with your doctor and airline regulations have been met. Sometimes you will need to stay in resort for a while longer before returning home so the assistance team will arrange additional accommodation for you.
you may be required to obtain your medical records in the event of a claim.
Out-patient treatment or minor injuries or minor illness
If you need to see a doctor, ask your hotel reception or tour representative for the nearest public/state medical facility. Some hotels will urge you to seek private treatment however this is not necessary as private medical facilities vary greatly and are not equipped to deal with all emergencies. They may give you unnecessary treatment and at infl ated prices – if you are ever in doubt please call Emergency Assistance Facilities on +44 (0) 203 829 6745 for advice on where to seek treatment. In Europe you should show them your EHIC card as medical treatment will be free or at a reduced cost and if we agree to pay for a medical expense which has been reduced because you have used an EHIC you will not be required to contribute towards the claim as the standard policy excess will be reduced to NIL. IMPORTANT: You will only be covered for the cost of private treatment if this is approved in advance by Emergency Assistance Facilities.
If your outpatient bill is less than £500 then you will need to pay this to the medical facility, and ensure you keep all receipts so you can claim upon your return. In the event that you need to seek outpatient treatment when you are travelling in any of the countries listed below then it may be that immediate payment can be arranged locally using the services of Charge Care International whom we have appointed to act on our behalf. To take advantage of this service please show the treating doctor or clinic the logo printed below as this will enable them to identify our membership and avoid language difficulties. If the hospital you are treated at subscribes to this service they will ask to see your proof of insurance so it is important to carry this with you. You will be asked to complete a simple Charge Care form to confirm the nature of the treatment received. The doctor or clinic will collect the policy excess from you and send their bill to Charge Care for payment. The countries where this service is available are: Greece and the Greek Islands, Cyprus, Bulgaria, Egypt, Turkey and Mexico. www.chargecareinternational.co.uk.
What if you want to come home early
This policy covers you to come home early because you are ill or injured, only if medical treatment is not available locally. If you are thinking of cutting short your trip because you are not well then you must contact Emergency Assistance Facilities on +44 (0) 203 829 6745 for advice first. If you need to come home for any other reason, such as the illness of a relative in the UK then you should make your own arrangements, bearing in mind your duty to act at all times as if uninsured. If you are not sure whether your circumstances are included in the cover then call Emergency Assistance Facilities on +44 (0) 203 829 6745.
View Policy Documents
Get a Quote Now