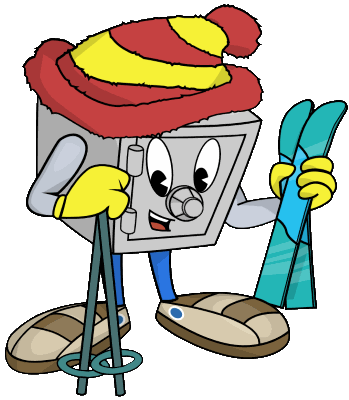 Hazardous sports and activities
We are able to cover certain sports and activites as standard, however some may require the policyholder to pay an additional premium for cover to apply and for this to be shown on your policy certificate. Should you wish to participate in a Sport or Activity not listed below then please contact the allsafe travel insurance customer service team before taking part.
View Policy Documents
Get a Quote Now
This policy automatically covers you to undertake the activities listed below on a recreational and amateur basis.
Animal Sanctuary/Refuge Work
Archery
Athletics
Badminton
Ballooning - Hot Air
Banana Boating
Bar Work
Basketball
Beach Games
Biathlon
Billiards
Bird Watching
Body Boarding
Bowling
Bowls
Bungee Jumping (maximum of 2 jumps)
Camel/Elephant Riding
Camping
Canoeing/Kayaking -cover included for White water rafting up to Grade 2 rivers.
Catamaran Sailing (In-shore)
Clay Pigeon Shooting
Cricket
Croquet
Curling
Dancing
Darts
Diving (indoor up to 5 metres)
Elephant Trekking (UK-Booked)
Fell Walking
Flag football
Flying a kite
Football
Fresh Water/Sea Fishing
Frisbee
Fruit or Vegetable Picking
Glass Bottom Boats
Golf
Gymnastics
Highland games
Hiking/Trekking/Walking up to 3000m excluding the use of ropes or guides.
Horse Riding
(no hunting, jumping or polo)
Ice Skating
Jet Boating
Jet Skiing
Jogging
Keepfit
Korfball
Marathons (Maximum of 2 and not extreme marathons)
Model Flying
Model Sports
Motorcycling (EU Only - on road wearing a helmet provided you hold an appropriate UK licence for the capacity of the motorcycle you are riding)
Mountain Biking
(not downhill or freeriding)
Netball
Petanque
Pigeon racing
Pony Trekking
Pool
Quoits
Rackets
Racquet Ball
Rafting (Grade 1 rivers only)
Rambling
Restaurant Work
Ringos
River Walking
Road Cycling
Rounders
Rowing
Running Sprint/Long Distance
Safari (UK Organised)
Sail Boarding
Sailing/Yachting inshore (recreational)
Scuba Diving to 30m if qualified and not diving alone or down to 18 metres if not qualified and must be accompanied by a qualified instructor
Sea Fishing
Shooting
Shooting
(target range-not hunting)
Sledging/Tobogganing
Sleigh riding (reindeer, horses or dogs)
Snooker
Snorkelling
Softball
Squash
Stoolball
Surfing
Swim Trekking
Swimming
Swimming with Dolphins
Sydney Harbour Bridge
Table Tennis
Ten Pin Bowling
Tennis
Tubing
Tug of War
Volleyball
Wake Boarding
Water Skiing
Whale Watching
Windsurfing
Working (excluding manual labour but including office and clerical work, bar and restaurant work, music performance and singing, fruit picking (not involving the use of machinery))
Yachting
(inland and coastal waters)
Yoga
---
It is a condition of this insurance that:
You follow the safety guidelines for the activity concerned and where applicable you use the appropriate and recommended safety equipment;
The activity is not part of a competion or tournament; and
The activity is not on a professional basis.
In the case of some sports and activities, your excess under section B1 (Medical and other expenses outside of the United Kingdom) will be increased to £250 and there will be no cover under section G (Personal accident) and section H (Personal liability) whilst taking part in the activity, or exclude cover completely.
For for details of cover or to check the table of benefits please click here to view full policy documents.
Get a Quote Now